We demonstrate the ability of the Rebus Esper platform combined with the Esper High Fidelity assay to identify all major cell types of the mouse brain and faithfully reconstruct the known tissue architecture using spatial data from only 17 cell type-specific genes and 7 reference genes.
The Esper High Fidelity assay, based on gold-standard smFISH, enables multiplex analysis of gene expression with no compromise in sensitivity or specificity.
The Rebus Esper is an integrated, automated spatial omics platform that delivers quantitative single-molecule, single-cell data with subcellular resolution.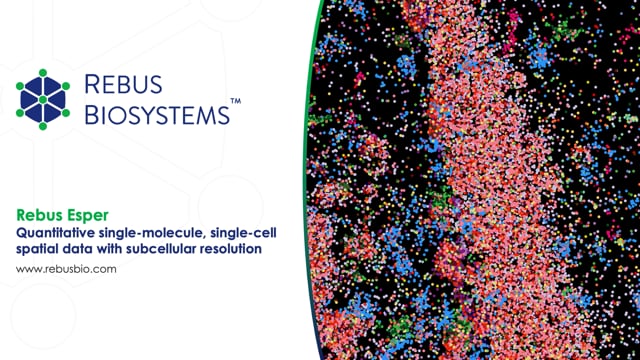 Quantitative single-molecule, single-cell spatial data with subcellular resolution
Dr. Brett Cook, Sr. Product Manager.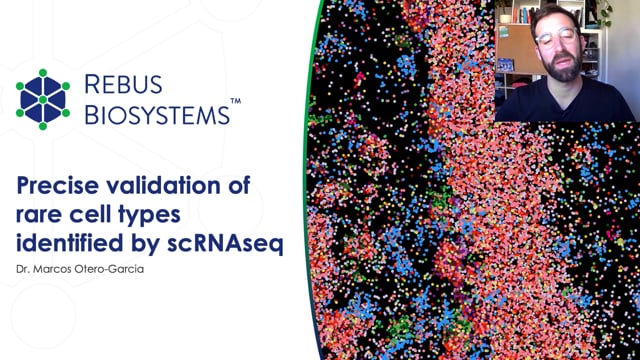 Precise validation of rare cell types identified by scRNAseq
Dr. Marcos Otero-Garcia, Sr. Scientist.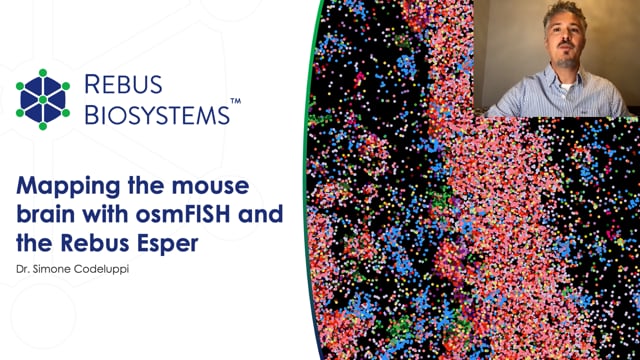 Mapping the mouse brain with osmFISH and the Rebus Esper
Dr. Simone Codeluppi, Principle Scientist.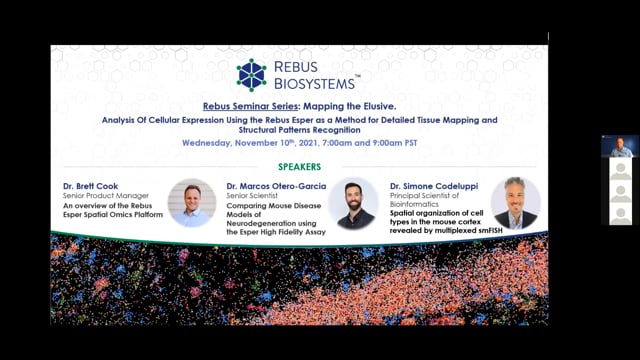 Webinar: Mapping the Elusive
Analysis Of Cellular Expression Using the Esper as a Method for Detailed Tissue Mapping and Structural Patterns Recognition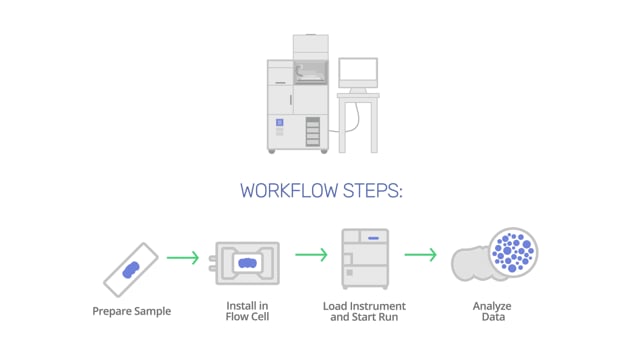 Rebus Esper Spatial Omics Workflow
The Rebus Esper makes no compromises when it comes to ease of use. Preparing a run follows a simple protocol that requires less than one hour of hands-on time. Using the instrument is as easy as loading the reagents and flow cell, starting the run, and coming back at the end to collect your processed data.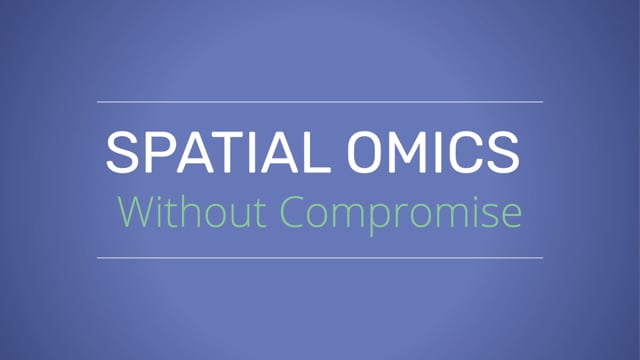 The Rebus Esper Spatial Omics Platform
The Rebus Esper is an integrated, automated platform that brings together advancements in imaging, fluidics, chemistry and bioinformatics to deliver spatial omics data without compromise.
Brett Cook, PhD, Senior Product Manager at Rebus provides an overview of the Esper system. Marcos Otero-Garcia, PhD, Senior Scientist at Rebus, compares mouse disease models of neurodegeneration with the Esper. (11:52) Simone Codeluppi, PhD, Principal Scientist of Bioinformatics, discusses spatial organization of cell types in the mouse cortex revealed by multiplexed single-molecule fluorescent in situ hybridization. (25:01) Webinar recorded November 10, 2021. Full abstracts.